By end of 2004, Spawn took a tremendous drop to the 75th position in terms of sale - its sharpest drop yet.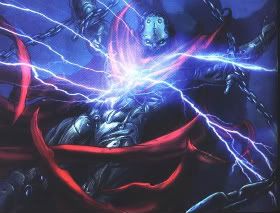 Spawn: Simony
May 2004
This is a good direction. Letting other takes a stab at the Spawn mythos and venturing into the market of the graphic novel buyers. Back in 2003, Alex Nikolavitch and Jean-Francois Porcherot co-wrote and Aleksi Briclot illustrated a graphic novel with Spawn in "Pa-ree". The English translated version in North America hit No. 1 for TPB sales in May 2004.
This "nearly" Spawn known as
Necro Cop
is not created by one of those hellish agents but by man (French actually). The Spawn/Not-Spawn also makes it to collectible figure status in Series 31.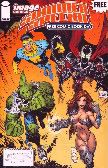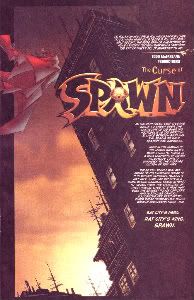 Image Comics Summer Special
July 2004
Celebrating Free Comic Book Day (free is subjective - I got to pay for mine), Todd McFarlane wrote a 8-page short story 'The Curse of the Spawn' summarising the tale of Spawn. A lot of words and very few illustrations...as a matter of fact, those very few illustrations are not even original.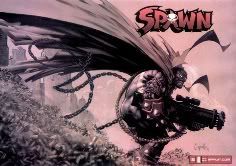 Spawn #138
September 2004Special Cover
- #138 features a digitally painted wraparound cover by Greg Capullo and this cover would become the first official Spawn Resin collectible in 2009.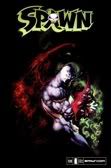 Spawn #139
October 2004
This is the start of a She-Spawn story-arc. In #139, Nyx "borrowed" Al Simmons' Hellspawn power and for a short period achieved She-Spawn status as
Nyx the She-Spawn
. The image is definitely inspired by both She-Spawn 1 (Series 4 January 1996) and She-Spawn 2 (Series 21 February 2002) collectible figures. Would be nice to have a She-Spawn 3 collectible figure along the Art of Spawn series.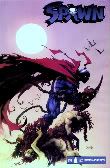 Spawn #140
November 2004
More of Nyx in the next issue.
Spawn #141
December 2004
And finally making it to the cover with permed hair.
For more and larger images of Nyx the She-Spawn
.